Reminder: July Summer Edgenuity will be held at WLVHS and begins on July 5, 2022. All students will need to report to the WLVHS Cafeteria before 8:00 a.m. Please bring your Chromebook (charged), charger, headphones and notebook.

West Las Vegas grab and go lunches that are usually in the Plaza Park will continue at the West Las Vegas Middle school due to the Fiestas. We will keep everyone informed of the changes as they come. Thank you.

Thanks to Mr. Martin Lopez for gifting his book, "Glimpsing Heaven," to our WLVHS English Department (Mrs. Suzanne Maestas, Ms. Pamela Spaulding, Mrs. Katie Lopez, and Mr. AJ Lopez) and Writing Club! It will be a great addition to our creative writing lessons and our Writing Club meetings! Pictured: Mr. Martin Lopez, Mrs. Katie Lopez, and Mr. AJ Lopez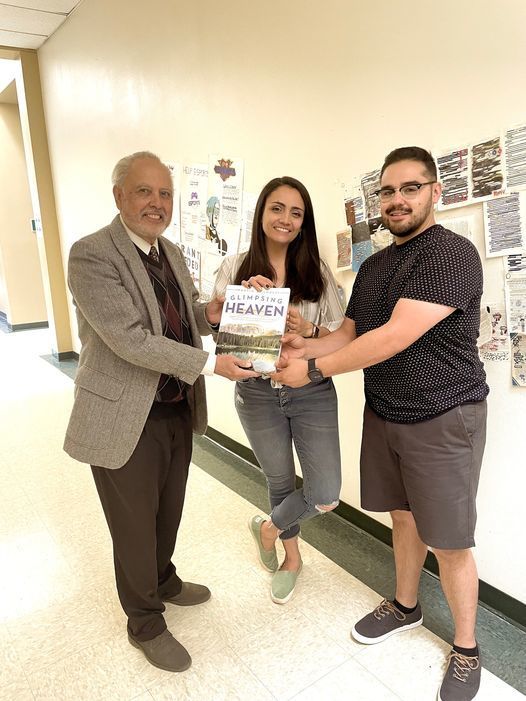 All West Las Vegas Schools are on regular schedule tomorrow, Monday, April 25, 2022. All buses will be running. Have a good night!

This is a reminder to families that Spring Break is next week. Enjoy the time off.